Carpathia
© Nicholas J R White

Heralded as one of Europe's last great wilderness areas, The Carpathian Mountains stretch 1500km across central and eastern Europe and are home to the continents largest unfragmented forest. In Romania, at the southern reaches of the Carpathians, the region finds itself on the frontline of European conservation.

It is said that "the forest is Romania's brother" due to the refuge it has offered the Romanian people throughout the country's turbulent past. Recently however, this innate connection to the forests is being put under incredible strain.


Forest Replanting Team, Dobroneagu, May 2018
Razvan, Wildlife Ranger, May 2018
Feathers on snow, January 2019

Ciocanu, Dambovicioara Hunting Area, August 2018

In the years that succeeded the fall of communism in 1989, huge swathes of previously state-owned forest areas have been handed back to their former owners. Unfortunately, the way in which this restitution occurred prompted huge clear-cuts and thousands of hectares of forests were illegally logged. With Romania being home to almost half of the European population of Wolf, Lynx and European Brown Bear, the destruction of these contiguous forests is threatening the wider Carpathian ecosystem. On the other hand, the former owners' desire to sell the land does present a unique and favourable opportunity to guarantee the longevity of the Carpathian wilderness.

Founded in 2009, Foundation Conservation Carpathia (FCC) are spearheading efforts to protect and restore a significant area within the Southern Carpathians by forming a new European Wilderness Reserve by purchasing these large tracts of forests and meadows. Once purchased, the FCC cease logging operations and lease all hunting rights to guarantee full protection of all natural elements. These landholdings will ultimately be returned to the public domain for permanent protection in the form of a National Park.

Working closely with the FCC, my work documents the landscapes contained within the designated 'project area' in addition to capturing the physical work undertaken by the FCC rangers. Scenes of delicate interactions with the land, set against the magnificence of the Carpathian landscape emphasises the mammoth undertaking of the FCC and act as a visual archive of the rebirth of European wilderness.

click to view the complete set of images in the archive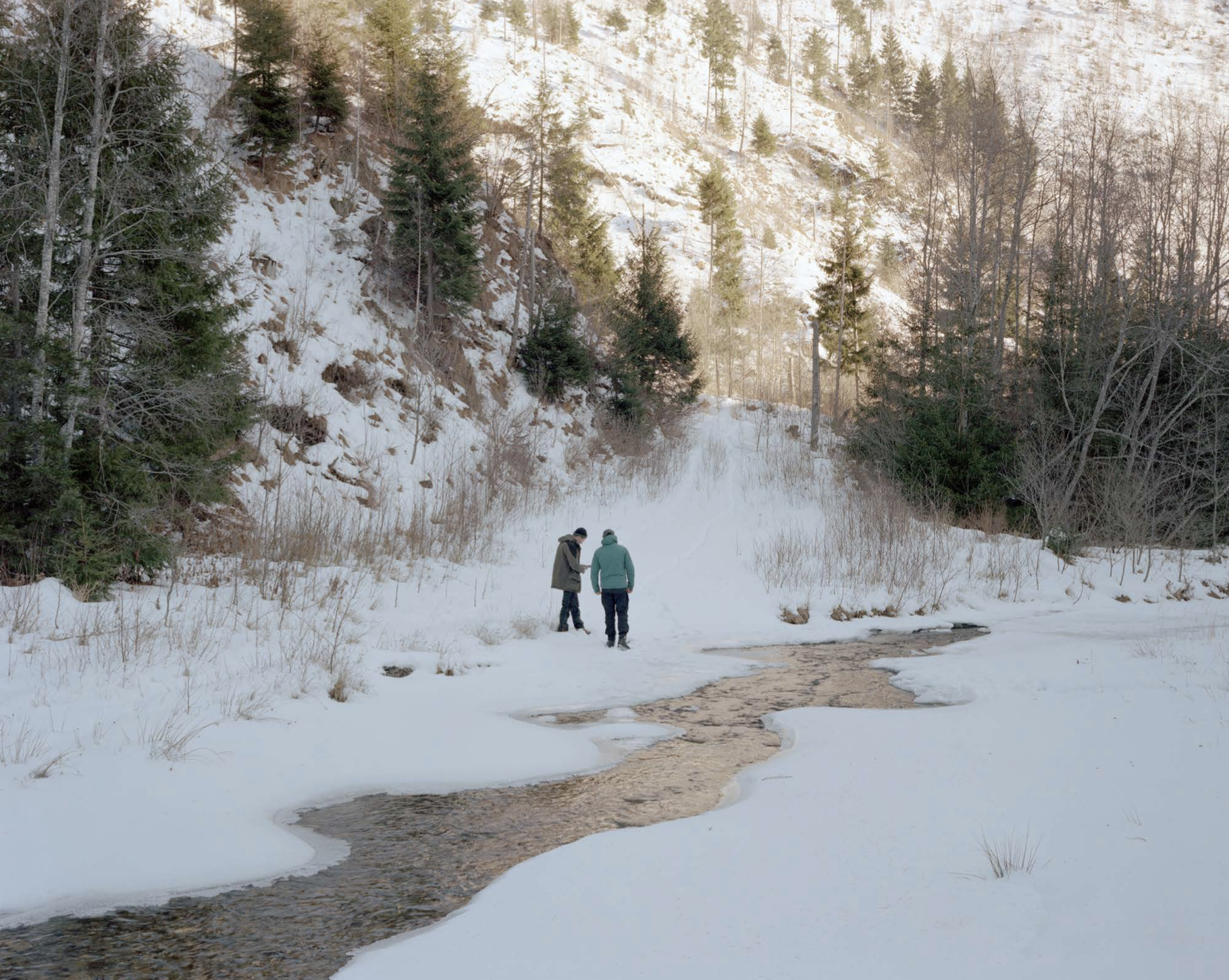 Tracking a wolf pack, Dambovita Valley, January 2019


Florin at the Chalet, Rucar Hunting Area, May 2018
The border between Piatra Craiului National Park and Barsa Hunting Area, October 2018

Bogdan assessing the bear trap on the outskirts of Rucar Village, October 2018


Radu & Codruta at Dobroneagu Replanting Site, May 2018
Checkpoint in the Dambovicioara Hunting Area, January 2018