Consumed China

© Richard John Seymour



Made in China

'Made in China' is a term that has almost come to define a generation. This term, which to most has come to represent a plentiful supply of cheap and easy goods, has had very different connotations to those on the other side of the globe.

A companion piece to Serial Narratives, Made in China follows the forgotten trajectories of supply chains in an attempt to uncover the multiple extraordinary narratives embodied in the everyday objects that surround us, whether we think about their creation or not.

Narrated by a single and anonymous worker, the film reveals the hidden world behind our everyday objects, re-framing the supply chain as a narrative cinematic journey played out at a global scale.



China's Newest City

Lanzhou New Area, China's Newest City, is a relatively little known project by the Chinese government to build an entire city for 600,000 inhabitants by 2020, and 1 million by 2030, in an area of arid mountainous desert strategically placed for attracting capital along the historic Silk Road. This project requires an ongoing process of flattening a 500 square mile area, meaning the removal of over 700 mountains peaks in the Gansu Province, to create the perfect flat base for what is deemed by the Chinese government to be the ideal city.

In an attempt to repeat the success of the first tier Chinese cities, Shanghai, Beijing, Shenzhen, the focus of development has shifted inland, to the second tier cities and further to the western regions of the nation. Most of the investment has been in existing cities, but this particular city, built from scratch, has been conceived to encourage new development and trading opportunities between China and it's neighbours in the Middle-East.

These images taken during the course of summer 2014 capture a fleeting moment in the development of this new city.

click to view the complete set of images in China's Newest City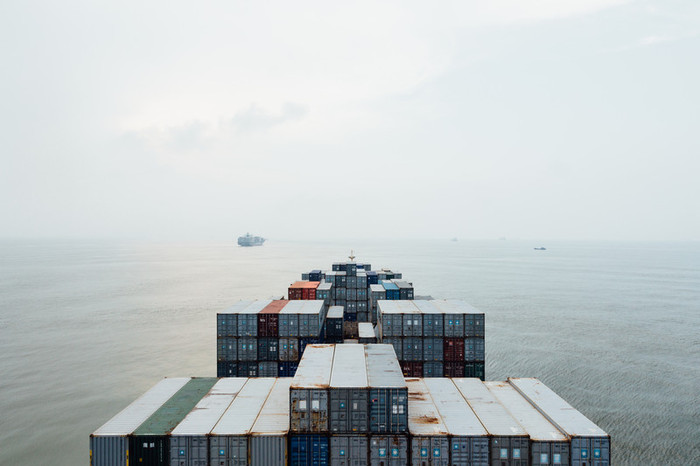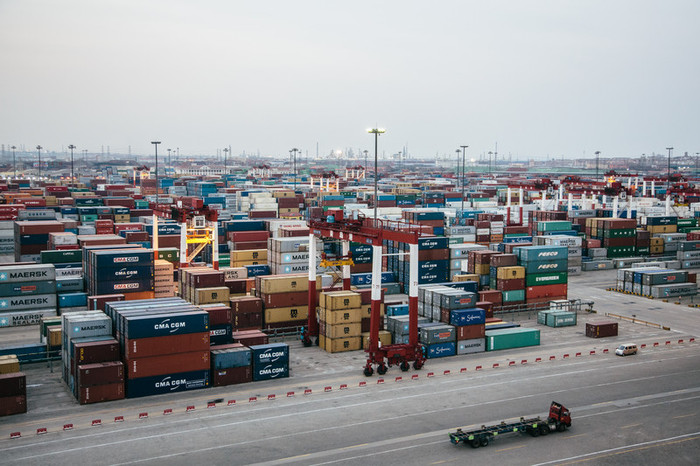 Serial Narratives

'Made in China' is a term that has almost come to define a generation. This term, which to most has come to represent a plentiful supply of cheap and easy goods, has very different connotations to those on the other side of the globe.

Serial Narratives follows, in reverse, the forgotten trajectories of supply chains in an attempt to uncover the multiple extraordinary narratives embodied in the everyday objects that surround us, whether we think about their creation or not.

Behind the scenes, the epic scale of this operation dwarfs those involved in it, a non-stop supply chain of production. From mines in the mountains of Inner Mongolia, to logistics hubs, rare-earth mineral refineries, factories, ports, to huge ships which navigate the globe on a monthly basis, this is a finely tuned choreography whose majesty, for various reasons, is shrouded from the public eye, resulting in arguably distorted view of the implications of our material desires.

Whilst to many the understanding of an object is simply in its purchase and use, when sold thousands of times across the globe, our purchasing habits begin to acquire an entirely new set of meanings altogether.

The Unknown Fields Division is a nomadic design studio, run by Kate Davies and Liam Young, that ventures out on expeditions to the ends of the earth to explore peripheral landscapes, industrial ecologies and precarious wilderness. These distant landscapes – the iconic and the ignored, the excavated, irradiated and the pristine – are embedded in global systems that connect them in surprising and complicated ways to our everyday lives.

click to view the complete set of images from Serial Narratives


Shenzhen Stock Exchange

In May 1980, the city of Shenzhen in the South East of China became the first in a series of economic experiments by the Chinese government, the Special Economic Zone. Goods manufactured and exported from within Shenzhen Special Economic Zone, in legal terms, never touch Chinese territory, and are therefore not liable for any of the taxes or duties associated with other Chinese regions.

This new SEZ had the effect of attracting explosive foreign investment, and the city of Shenzhen developed from a small fishing village in 1979, to a world city of 15 million people by 2012.

Shenzhen Stock Exchange is one of three stock markets in China, a gleaming beacon of an increasingly progressive political attitude for the world's largest nation. Designed by Dutch architecture office OMA, and completed in 2013. The market capitalisation of it's listed companies is over $1 trillion.

The building is a true expression of political ambition through architecture, but while Shenzhen has been a success story in the development of China, it's status as a special economic zone means that many internal immigrants who move there for its economy are not entitled to the many social benefits, or a share in prosperity that Shenzhen residents enjoy.

Through the documentation of a single building, this project seeks to reveal the multiple narratives surrounding it, and to ask whether this vision of a super-modern China is really true for those who live in its shadow.

click to view the complete set of images for Shenzhen Stock Exchange


Yiwu Commodity City

Yiwu is a city in the Zhejiang province of China, South of Shanghai. It hosts China Commodities City, famous for being the largest small commodity wholesale market in the world. It is common in China for a city or town to grow around a very particular niche economy. Yiwu has grown around its wholesale market, and buyers from around the world travel there to look for new trends, ideas, and designs for their import businesses.

Inside the mall, thousands of stalls like these exhibit multiple and slight variations on any given item, but rather than selling directly, the occupants of these compartmentalised spaces offer merely samples of items ready to be manufactured by nearby factories. Each individual seller occupies a space consumed by the very items that make them their living. They sell orders by the thousand to be exported across complex logistics networks, disseminated to a world of dispersed consumers.

This collection of images represents about 10% of this series, and less than 0.7% of Yiwu's 8000 stalls.

This project was in collaboration with The Unknown Fields Division, a nomadic design studio, run by Kate Davies and Liam Young, that ventures out on expeditions to the ends of the earth to explore peripheral landscapes, industrial ecologies and precarious wilderness. These distant landscapes – the iconic and the ignored, the excavated, irradiated and the pristine – are embedded in global systems that connect them in surprising and complicated ways to our everyday lives.

click to view the complete set of images from Yiwu Commodity City