Discovering Procida

© Federico Scarchilli


The Italian Capital of Culture 2022

In the Gulf of Naples, there are two of the most famous Italian islands, Ischia and Capri. Between these two tourism giants there is also a third island of 10 thousand inhabitants, less known but no less interesting. We are in Procida, the small town that managed to obtain the coveted appointment as Italian Capital of Culture 2022, winning over much larger cities such as Ancona, Bari or L'Aquila.

Entering Procida is a bit like going back in time: people still live off fishing and the smell of lemons can be heard in every corner. The Procidans welcome every tourist, happy to see how their island is establishing itself as one of the most popular destinations in Italy. The beauty of Procida lies in its traditions, which are still alive, such as the use of "Cianciole", typical fishing boats used for anchovy fishing.

In addition to folklore, Procida manages to charm every visitor, thanks to its natural landscapes and its cuisine. The island is also famous for its cinematic past: first of all the movie Il Postino, shot in 1994 with the last appearance of Massimo Troisi and Philippe Noiret, who plays the poet Pablo Neruda in exile on the island. Also worth mentioning is the American production The Talented Mr. Ripley with Matt Damon and Jude Law or Francesca e Nunziata with Sophia Loren. The city has an important background in the maritime field, where today, but especially in the past, most of the islanders were employed as deck or engine officers on merchant ships of the major shipping companies around the world.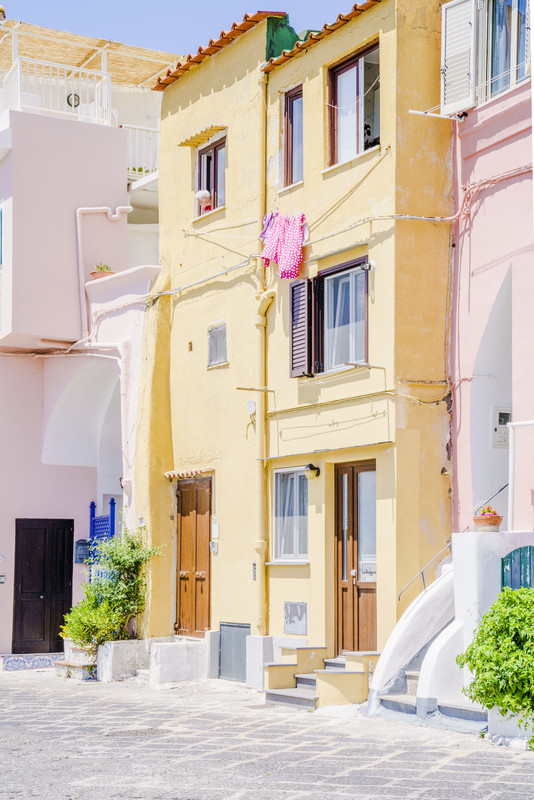 So, after Matera European Capital of Culture 2019, Southern Italy continues to grow more and more, thanks to its territorial uniqueness loved by the whole world. Now Procida is preparing to face 2022 as the Capital of Culture. For this, 44 cultural projects are expected, with 330 days of events, 240 artists who will perform with 40 original works and 8 completely renovated cultural spaces. The victory of this small island has the flavor of redemption, where culture is also arriving to those marginal places, such as a strip of land of 4 kilometers as Procida.


click to view the complete set of images in the archive

Other works by Federico Scarchilli