I Am A Princess
© Iain Mckell

The world watched in awe as Prince Harry - the Royal bad boy (or as bad as a boy in the Royal family can be) married his American Actress divorcée Meghan Markle. The union was classified as a non state affair but still garnered all the pomp and ceremony associated to these massive occasions. Celebrities turned out from all corners of the globe in designer garb and the expensive security forces protected everyone from everyone.

The Royal Wedding went with out a hitch (pardon the pun). It will go down as probably the coolest Royal Wedding ever and Harry even had a beard which apparently he had to write a letter to gran for approval.

Artist photographer Iain Mckell wandered through the sea of supporters and princess wannabes surrounding Windsor Castle. Photographing ladies sporting tiaras. Now a tiara is a jeweled, ornamental crown traditionally worn by women during formal occasions, particularly if the dress code is white tie. Sadly, the ladies in these photographs were there for the Duke and Duchess of Sussex nuptials but weren't invited. In every case they thought they were worthy of being a princess and on this day why not !

McKell observed the psychological relationship between the British monarchy and its subjects by throwing a spotlight on individual women in the crowd.

This middle England all female girl next door sub-culture of all ages turned up to celebrate this Royal Wedding with there own idea of expressing the princes fantasy through a 'pound shop' Tiara. Creating a strong British sense off visual irony and a iconic female self, invested in a romantic fantasy."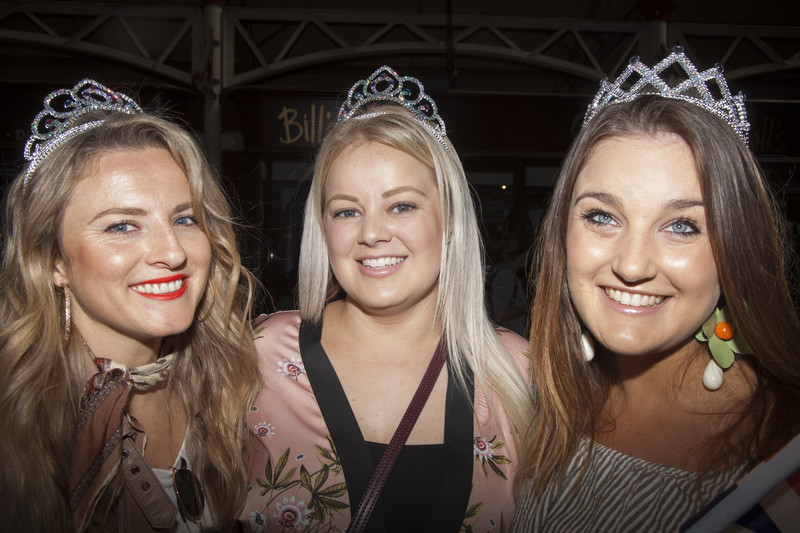 click to view the complete set of images in the archive