Maternal and Infant mortality in South Sudan

© Stephanie Sinclair

Women and girls have unique healthcare needs that are crucial to their safety and well-being. However, as governments, donors, and aid providers redirect most of their attention and resources toward COVID-19 prevention and response, it is leaving women and girls unable to obtain other vital medical care to which they consistently need access. Sexual and reproductive health services (SRHS)—which are already insufficiently available for many displaced individuals—are being interrupted or eliminated. Without adequate family planning services, unplanned pregnancies will increase and, in turn, increase the importance of adequate maternal healthcare.

Globally, 61 per cent of maternal deaths occur in fragile states, including ones affected by conflict and natural disasters where many refugees and IDPs live. Humanitarian aid providers' experiences in past public health emergencies have demonstrated the importance of maintaining uninterrupted access to maternal health care—including prenatal and neonatal care—for displaced women during crises. For example, the closure of maternal health clinics in West Africa during the Ebola crisis resulted in a 70 per cent increase in the region's already high maternal mortality rate. In Sierra Leone alone, disrupted maternal health services and fear of seeking treatment due to the outbreak, contributed to about 3,600 maternal deaths, neonatal deaths, and stillbirths. This number rivals the number of deaths in the country from Ebola itself.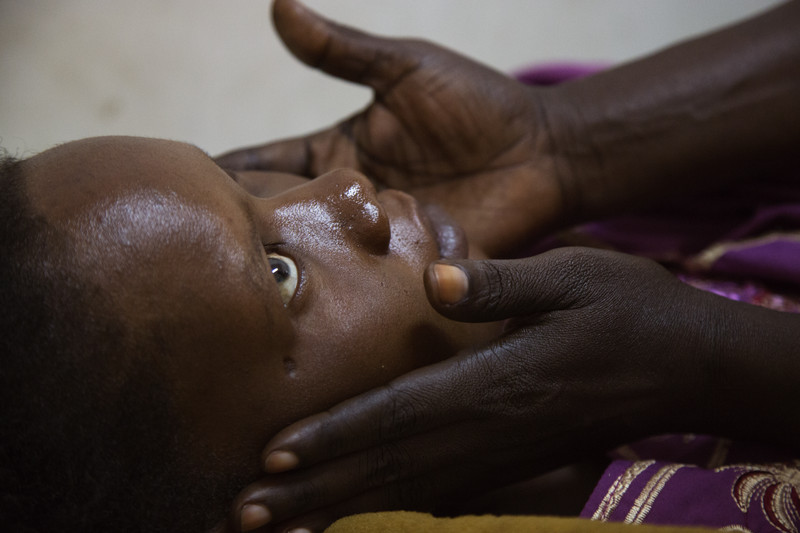 Prioritizing maternal health is especially important because studies show that "pregnant refugee women show higher rates of adverse pregnancy outcomes, including caesarean section, stillbirth, and other maternal and perinatal morbidities." Thus, while public health officials must dedicate adequate resources to protect both men and women from COVID-19, they must also continue investing in the health of mothers and newborn children

click to view the complete set of images in the archive