The Dark Figure*
© Amy Romer


Slavery is not an issue confined to history, or an issue that exists only in certain countries. It is a global problem that is still happening today, and the UK is no exception.


In 2015, the UK Government passed the Modern Slavery Act, a new piece of legislation which would raise awareness of the existence of slavery in the 21st century, while highlighting the growing number of cases of forced labour, human trafficking and sexual exploitation across the country. In 2017, the National Crime Agency (NCA) included 5,145 potential victims of modern slavery in their Strategic Assessment, nearly 2,000 more than in 2015. This number is determined by victims who have been encountered by authorities, and further, testify but does not include potential victims who either do not testify or who are not known to the NCA.

* The hidden nature of modern slavery makes it likely that many such cases are unknown. By analysing the overlaps between known cases, statistician Professor Bernard Silverman has estimated "the dark figure" of cases that have not yet come to attention. This estimation concludes there are between 10,000 and 13,000 potential victims of modern slavery in the UK today.


This project documents neighbourhoods where modern slavery crimes have taken place. The information has been included wherever possible but can be limited as cases unfold. I hope that by presenting a case-by-case geographic study, we are able to find meaning in this newly coined phrase "modern slavery", so it is at least possible to consider what might be involved in Bernard Silverman's "the dark figure".


click to view the complete set of images in the archive


61-year-old Emmanuel Edet and his wife, 58-year-old Antan Edet were arrested by London police in their home in Perivale, North West London, after their "houseboy" Ofonime Sunday Inuk heard a radio report about modern slavery, and called a charity asking for their help.
Emmanuel Edet, a former NHS obstetrician and Antan Edet, a senior midwife, trafficked Inuk, an orphan from Nigeria in 1989, telling immigration officials he was their teenage son.
For 24 years Inuk worked unpaid for up to 17 hours per day looking after the couple's two sons and performing domestic duties such as cooking, cleaning and gardening. He was made to sleep on the floor of the hallway. After confiscating his passport, the couple told Inuk if he were to leave the house he would be deported as an illegal immigrant.
In November 2015, The Edet's were found guilty of child cruelty, servitude and for the assistance of unlawful immigration. Each has been sentenced to six years.
Although the mistreatment of Inuk spanned 24 years, servitude only became an offence under the Coroners and Justice Act in 2009, so their conviction and sentencing for servitude can only count for injustices from 2010 to 2013.
Metropolitan Police from the Human Trafficking Unit arrested 73-year-old Aravindan Balakrishnan and his wife, 67-year-old Chanda Pattni at their residential address in Brixton in South London. They were investigated for slavery and domestic servitude.
Three women had been rescued from the same residence in October 2013 having been held against their will for more than 30 years. Aishah Wahab, a 69-year-old Malaysian woman and Josephine Herivel, a 57-year-old Irish woman met the male suspect, also known as "Comrade Bala" in London through a shared political ideology, as he was the former Maoist leader of the Workers' Institute of Marxism–Leninism–Mao Zedong Thought. Rosie Davies, a 30-year-old British woman is thought to have spent her whole life in servitude under Balakrishnan.
The women were not physically restrained but held by subjection to brainwashing, emotional abuse and physical abuse. Police were tipped off by a charity who support victims of forced marriage. The charity had received a phone call from the women who had been watching the ITV documentary Forced To Marry.
In December 2015, Balakrishnan was convicted of child cruelty, false imprisonment, four counts of rape, six counts of indecent assault and two counts of assault. Chanda Pattni was released earlier in 2014, as there was considered to be insufficient evidence for a realistic prospect of conviction.
Balakrishnan was sentenced to 23-years imprisonment in January 2016.
Lincoln's Inn Fields is home to two of the largest and most popular soup kitchens in London and is also a well-known trafficking hub.
Traffickers will often wear high-vis jackets and will arrive in vans or cars, aware that homeless and unemployed people will congregate at certain areas at certain times. This provides them with the opportunity to make a selection based on who looks most vulnerable. Alcoholics are commonly targeted and are provided with alcohol and cigarettes in exchange for a ride, with no information as to where they are going or why.
Men from 18 to 60 have been targeted from this area and are largely exploited in the block paving and tarmacking industry as well as areas such as agriculture, food processing and factory work.
53-year-old Jurate Grigelyte of Easton, Bristol was sentenced to 3 years in prison after admitting to 10 charges of facilitating entry into the UK with a view to exploiting labour, 10 charges of human trafficking and one count of forced labour.
Grigelyte trafficked Lithuanian nationals to the UK with the promise of good employment and accommodation, but the workers, many of whom spoke little or no English, were forced to live in cramped and squalid conditions in properties around Bristol where she would lock them inside, only allowing them to enter and leave through a window.
The victims worked illegally for Grigelyte's charity bag business collecting donations from people and sorting through clothing. They were transported around the South West in vans with no seats or windows. A typical working day lasted from 5am to 6pm. Grigelyte promised workers £25 per day but would deduct money for rent, travel and various fines, often leaving workers debt-bonded, with no money for food.
Police arrested Grigelyte in November 2014 after a school raised concerns about the welfare of a six-year-old boy, who was the son of one of the victims.
Christian: Guys came round, old gypsy guys. They said, 'Do you want a job? Can you do a bit of labouring?' I said, 'How much are you going to pay?' 'We'll pay you when the job's finished.' We drive down to this remote place and there's a shed. He said to me, 'You're going to sleep in that shed.'
Nigel: They fed me, that was it. That was the only thing they did do, you know what I mean? They said the money would be there at the weekend. I went, 'Make sure my money's there, you know what I mean?' I said, 'I just want my money. I work hard, I just want my money, that's all I want.' Come Friday, I fronted them, they surrounded me – 'Just get back in your caravan.' They threatened me. They said, 'Go back in your caravan or we'll dust you up,' they said. It was a bit terrifying, wasn't it, you know what I mean? I mean you don't want to beat twenty people. They're nasty people, they're just nasty people.
Transcript: Street Slaves, File on 4, BBC Radio 4.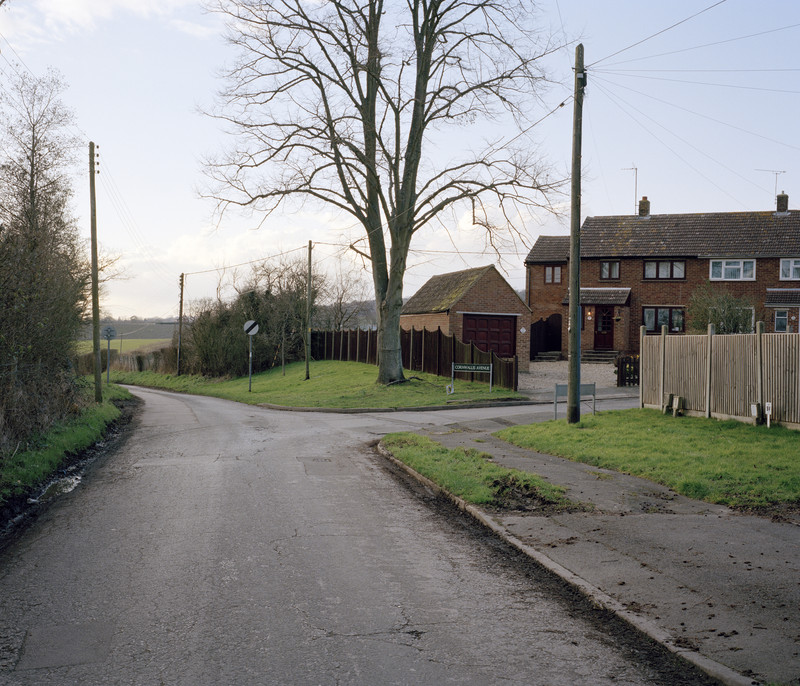 3 Lithuanians working for D.J. Houghton Catching Services in Kent, visited a nearby Citizens Advice Bureau to ask for help after experiencing severe mistreatment from their employers, a local couple from Maidstone, Darrell Houghton and Jacqueline Judge.
The couple supplied chicken catchers to hundreds of poultry farms across the UK, including many of the largest factory farms producing eggs for leading supermarkets and high street fast-food chains.
A chicken catcher can catch up to 6000 birds an hour on farms that house more than 1 million birds and work is usually carried out in the dark overnight, to keep the birds as calm as possible. Legal limits restrict how long birds are allowed to be kept in crates awaiting slaughter, so nearly all farms today use agency labour, and will order workers at short notice. The Houghton's would send their workers as far as Penzance, unpaid, sometimes for only 2 hours work in unsanitary conditions without sufficient personal protective equipment or clothing. Toilet break requests were denied and their destination was always unknown. No food or drink was ever provided.
The Houghton's advertised their jobs online and used a Lithuanian associate to arrange for the men's travel to the UK. They promised good wages and accommodation but were immediately debt-bonded on arrival. They were told that once in the UK they were to pay an illegal £350 "work-finding fee", which was deducted from their wages, along with £40 or £50 rent per week. The accommodation they provided was overcrowded and dirty. They did not have a bed, a shower, or adequate food for days at a time. They were subjected to intimidation and abuse, all the while being severely underpaid. The men were also denied their wages for reasons such as leaving a mug unwashed in the kitchen sink, or if they were seen out on their nights off.
2015. Of the 6 men working for the Houghton's between 2008 and 2012, 3 have been officially recognised as victims of trafficking for labour exploitation. The Houghton's were arrested but not charged. They told local media that they were blameless and that the allegations are untrue. The Houghton's did admit to paying a Lithuanian national to find workers for their chicken catching business.
December 2016. A Lithuanian man is arrested by the Klaipeda County Police in Lithuania for human trafficking. It is suspected that the 53-year-old gained up to £90,000 in 3 years by trafficking his own countrymen.
In a new legal landmark, 6 survivors have sued the company and its directors in the high court for damages. The survivors won the settlement, worth more than 1 million pounds in compensation for unpaid wages, distress, personal injury and consequential losses. It is the first such case of a UK company being sued for modern slavery-related offences.
Ten other claimants are now expected to bring similar cases against D.J. Houghton's.
Gloucestershire Constabulary carried out warrants at three properties in Gloucestershire, Derbyshire and Leicestershire after a year-long investigation, including a 5-month surveillance operation of the Connors family, was triggered by the discovery of the remains of a body, which was found near the Connors family home in May 2008.
The body was that of Christopher Nicholls, who had been working for the Connors for 3 years and was reported missing by his parents in 2005. He was struck by a car in 2004.
19 vulnerable people were found living at Beggers Roost caravan park in Staverton living in squalid conditions and were subject to assault, theft of benefits and exploitation.
Survivor Mark Ovenden told Channel 4 he was heading to his local soup kitchen in Bournemouth when a white van pulled over ahead of him. The driver approached him and offered him a job near Leighton Buzzard in Bedfordshire. He was taken to Beggers Roost and subjected to modern slavery for the next 2 years of his life.
Some of the rescued men had been kept at the Connors property for up to 30 years and having been institutionalised, did not recognise themselves as victims.
5 members of the Connors family stood trial and were charged with offences involving the serious mistreatment of people who, because of their personal circumstances, had little option but to remain with the Connors.
All 5 members of the Connors family were found guilty of the conspiracy to require a person to perform forced or compulsory labour between April 2010 and March 2011 and are facing a maximum sentence of 14 years.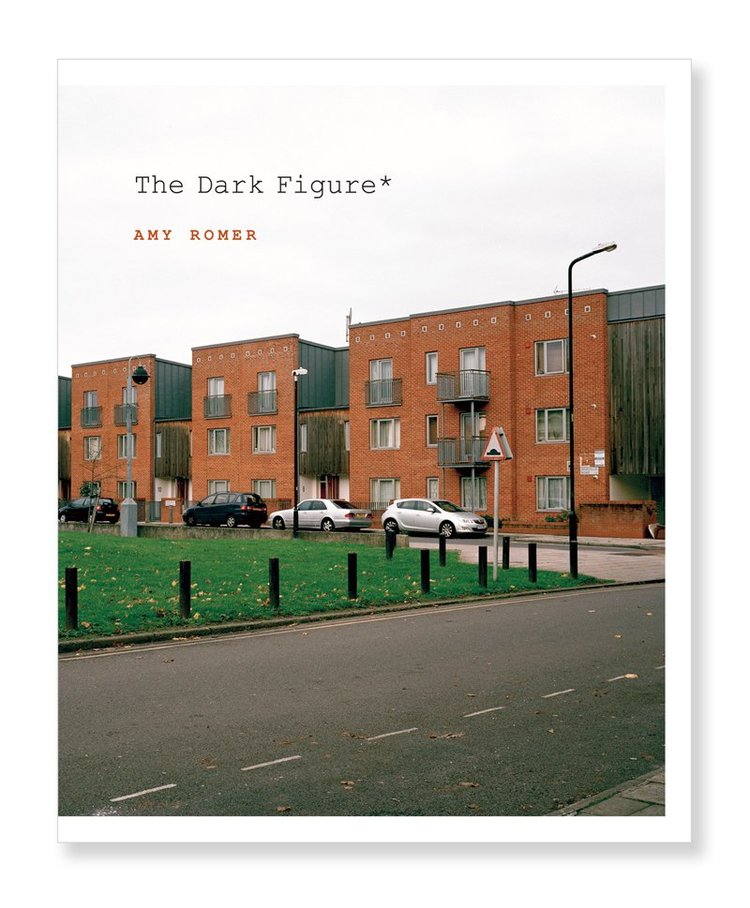 60 pp / 235 x 190mm
Softcover, with translucent dustjacket (not shown in photo)
Fedrigoni papers:
350gsm Satin cover
170gsm Satin text
Edition of 150
APP026
ISBN 978-1-9996077-5-3

Each copy comes with a free A3 poster.