The Dark Side Of Rome

© Federico Scarchilli

When people ask me how's life in Rome I always reply "not easy". The Italian capital puts everyone to the test: no parking, long queues and packed public transport. In daytime life in Rome is complicated, especially in summer when the city centre is overcrowded. But as soon as the sun starts going down something happens. Night calms everything down with its atmosphere because the chaos that surrounds Rome is orbing in a silent and gentle way.

When moon shows up creates a surreal magic: in fact during day the city amasses the infinite bustle of people, traffic is coming and going flowing continuously like a wild river; but suddenly a trick happens: night comes, it washes away everything, it destroys that frenzy and everything gets melted in an unexpected motionlessness; time freezes and Rome reveals itself. It is art, it is human nature, it wants to be admired and we reflect on it, and so each building can release its energy that was kept hidden during the day.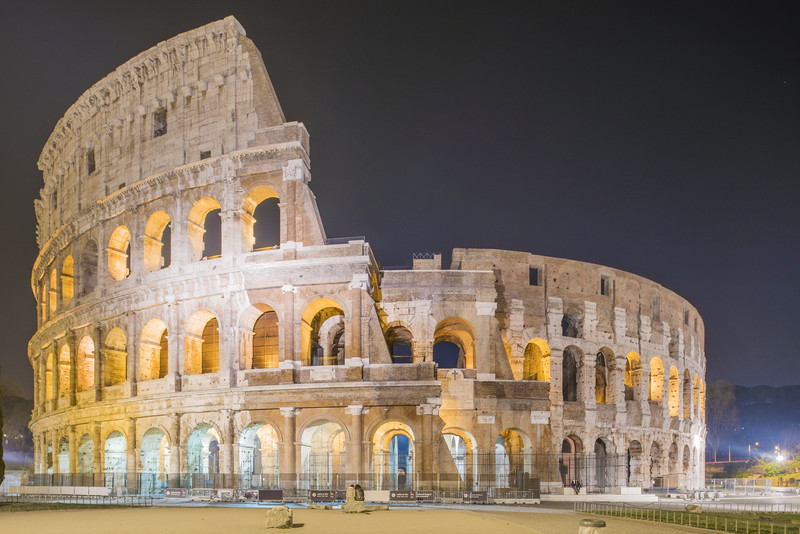 The dark side of Rome is a long walking journey in solitude across buildings, churches, temples and squares of the eternal city. I see myself as a boulevardier: an urban explorer or a connoisseur of the streets, trying to discover forgotten allures. I am a voyeur of the solitary monuments, of those people who wander around the city; immersed into their thoughts without awareness of what is surrounding them.

Suddenly I find myself into a place which I'm not used to knowing and by admiring this stone landscape I can understand better what Italo Calvino means in his quote of Invisible Cities "You take delight not in a city's seven or seventy wonders, but in the answer it gives to a question of yours."

click to view the complete set of images in the archive