The Infertile Crescent
© Mathias Depardon

The Euphrates, which with its twin the Tigris irrigates the Iraqi marshes, is a crucial asset in this Mesopotamia. In the 4th millennium BCE, the first literate societies emerged in Southern Mesopotamia, often referred to as the Cradle of Civilization (Sumerian and Assyrian civilizations). But what was once a treasure of inestimable value promises much less fortune today.



In 1991, Saddam Hussein built levees and drained the marshes in order to chase out the Shi'ite rebels who were entrenched there. A great part of the population quickly fled the region, dispersing from across Iraq and all the way to Detroit in the United States. After the fall of the Iraqi dictator, the inhabitants destroyed the levees and freed the waters. Within a few years, the marshes came back to life and most of its inhabitants returned.



In 2016, the marshes were placed on UNESCO's list of world heritage sites. But the region's unique biosphere, its ancestral culture and its economic balance, which rests on fishing, buffalo farming and the cutting and gathering of reeds, is once again in danger of disappearing. To this day the flooded surface of the marshes has never been smaller. Before 1990, it reached up to 8000 square miles VS barely 1000 square miles today.

What was once considered to be the Garden of Eden is now facing the most severe drought in Iraq as lived since 1930. This water crisis is not only a result of climate change; it is also caused by the mismanagement of resources by the Iraqi government; two decades of war in the region, and the construction of controversial dams upstream in Turkey. The two rivers occupy a central place in daily life, ecology, and history of approximately 20 millions of people living around them.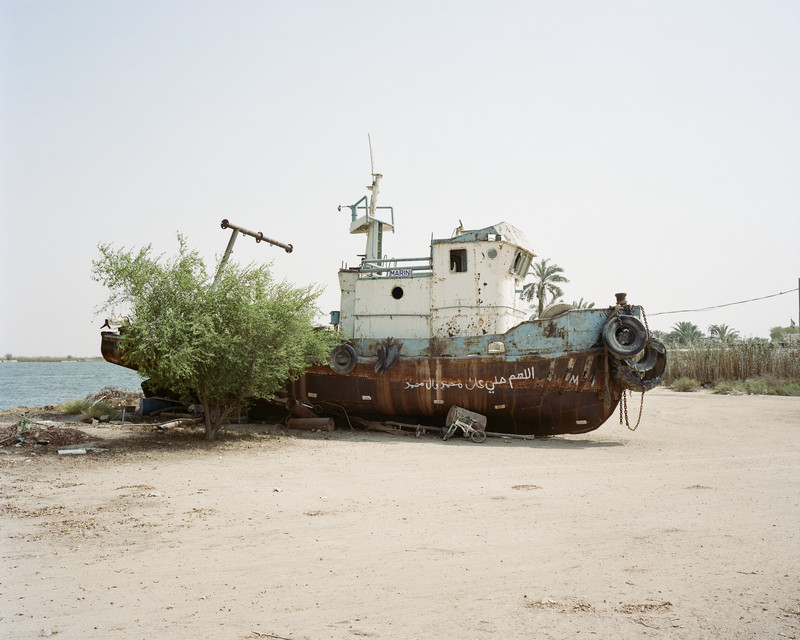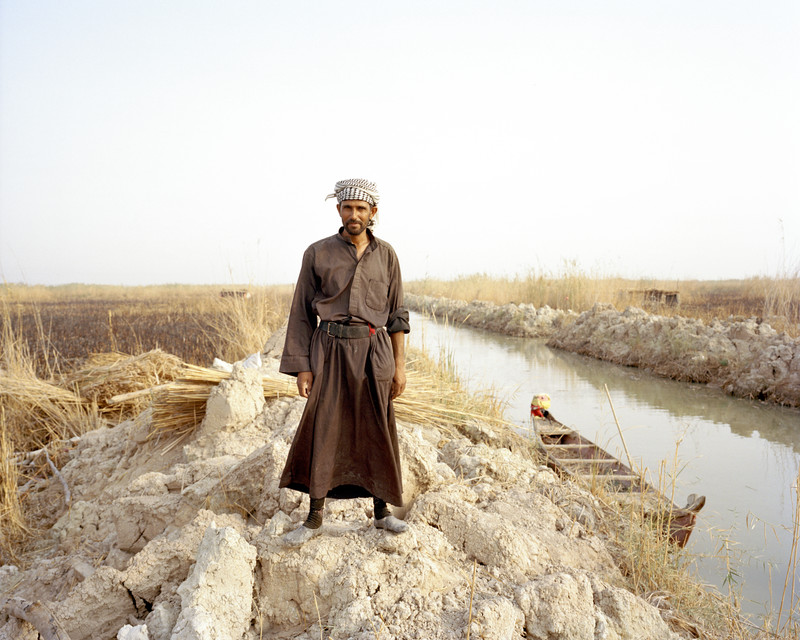 The Euphrates is the longest and one of the most historically important rivers of the Middle East flowing over 1,700 miles from eastern Turkey through Syria and Iraq meeting up with the Tigris in the Shatt al-Arab. As these rivers dry out, journalists and analysts have predicted that wars on waters will soon erupt in the region.

In 2025 the Tigris-Euphrates river basin could be under eight times more stress than in 2011. By 2040, these two mighty rivers may not even reach the Persian Gulf. Conflicts over water have long haunted the Middle East. As mentioned, the damage done is largely political, and therefore not irreversible.

click to view the complete set of images in the archive