THE BLING DYNASTY: Lifestyles of China New Rich
© Lauren Greenfield

"Luxury in China is not frivolous. It is not superficial. Luxury is a tool of success on the battlefield of life."
– Tom Doctoroff, CEO J.W.T. Asia Pacific

The Chinese are becoming richer at a faster pace than any other country in the world. Second only to the US in terms of its numbers of millionaires and billionaires, China has become the biggest global market for all of the luxury brands.

The following photo essay and 6 short documentaries by the award-winning documentarian, Lauren Greenfield, is the result of her spending a month in China looking at how the new Chinese Rich live, spend their newfound wealth, and discover luxury lifestyles. From polo games to buying yachts and islands, to sending their children abroad to the best schools that money can buy, new money in China is transforming the country itself and impacting global markets. The new Chinese rich are no longer just seeking the high-status luxury brands, instead their sights are set on the signifiers of class, high-society and European aristocracy, thus creating new markets in the noble pursuits (yachts, polo, refined education, and the manners of polite society).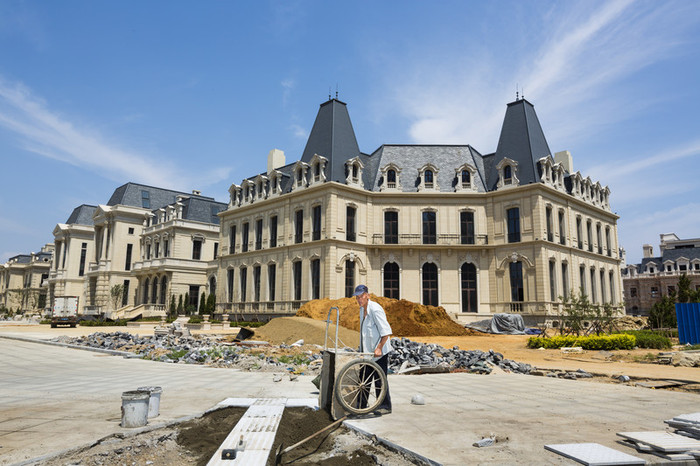 click to view the complete set of images in the archive

click to view the story in GQ Magazine (January 2015 issue)




The Good Life (Episode 1)
In July 2014, the first yachting convention in Dalian, China called SO Dalian!, brought together rich Chinese buyers with European luxury brands, in an effort to introduce them to the "good life."





Etiquette 101 (Episode 2)
China's new rich are paying top dollar to learn high-class etiquette to match their high-end lifestyles. Etiquette 101 features Sara Jane Ho, founder of Institute Sarita, a boutique etiquette school in Beijing.





Buying an Austrian Chalet Episode 3)
Taking copy-catting to a whole new level, a Chinese real estate developer in Guangzhou has produced a replica of a century-old Austrian village, giving China's new rich a chance to own a European chalet.





Your Child's Global Competitiveness (Episode 4)
Everyone wants to get into the Ivy Leagues, especially in China. But now the hot trend is boarding schools, the "little Ivy Leagues" like Exeter and Andover. One Beijing company, Shang Learning, is capitalizing on the craze by prepping Chinese students for prep schools abroad.





The Love Hunters (Episode 5)
Breaking from old traditions, China's wealthy city dwellers are relying on a new generation of matchmakers to find the perfect spouse. In Guangzhou, the high-end matchmaking company Wish Marriage introduces million-dollar bachelors to the pretty, young women they don't have time to meet while working 80-hour weeks in modern China.





Luxury is Lifestyle (Episode 6)
A decade ago, there were no billionaires in China. Today, Chinese billionaires and millionaires rank second only to the United States. With expert Tom Doctoroff, CEO of J. Walter Thompson Asia Pacific and author of What Chinese Want, we see how China now makes up 30 percent of the world's luxury market.